I took a Feedback 100 course at SongU last week and received some nice kudos for my "Beat Away From My Heart" tune... You can listen to it in my ReverbNation player that's embedded right at the top before my posts section...
"It's a good song... The rhythmic setting of the lyric is working gangbusters for you... There's a real rhythmic setting to the way these lyrics are set... Nice play on words - heartbeat/beat heart..."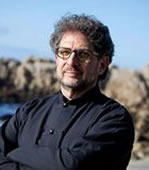 That statement was made by Randy Klein, the instructor who headed the Feedback course and is an accomplished and recognized songwriter in NYC...
Here's a video of the session dealing with just my song: