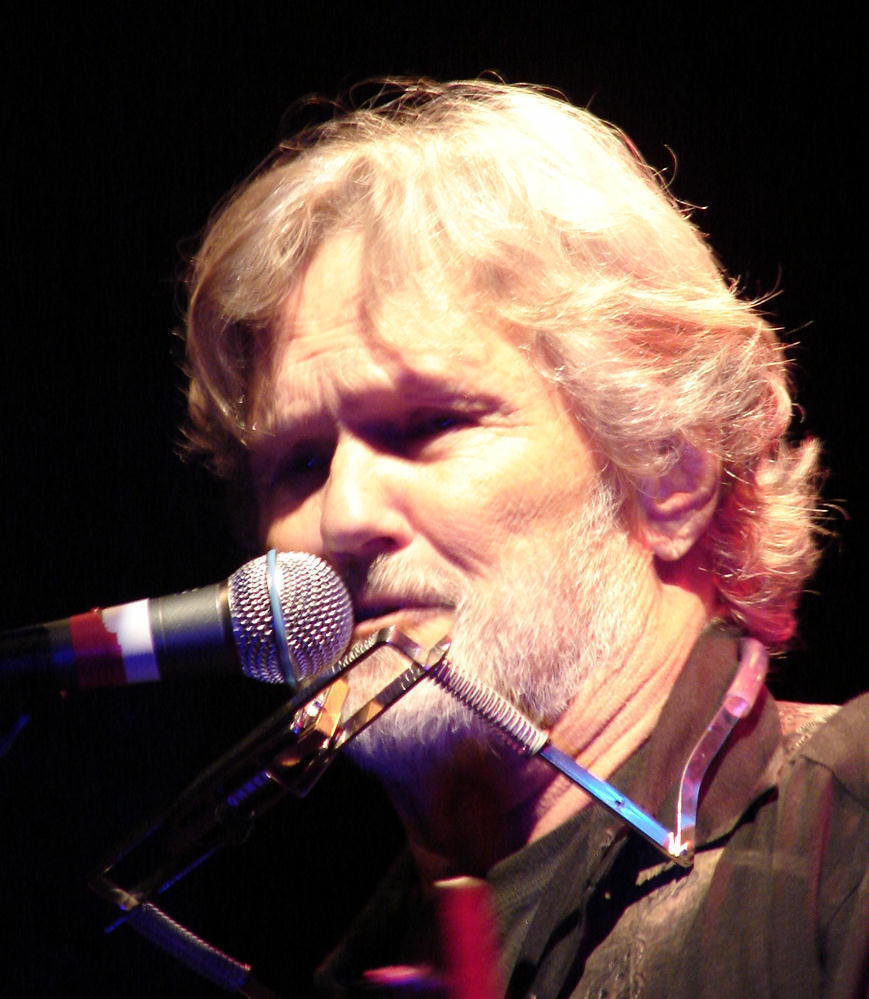 I read this great article online about Kris Kristofferson and his songwriting career. The article is by Simon Cosyns of
The Sun
and can be found
here
. I just had to include the following excerpt:
For Kris, there were few musical high points in the late Seventies and early Eighties but that all changed when he became a member of the country supergroup The Highwaymen with Johnny Cash, Willie Nelson and Waylon Jennings.

"I didn't think I was in their class as a performer. My songwriting is what got me in there. I guess it gave me enough audacity to think I belonged. Willie plays the guitar like a classical musician and has a powerful voice. He phrases like a jazz singer, almost like Frank Sinatra.

"If I'd ever dreamed back when I was a janitor that I would be standing up on stage with those guys and be close friends with all of them, I would've thought I'd died and gone to heaven."

In 2008 he's still writing and singing, but he doesn't know when the next new song will come to him. It seemed right to ask Kris if he thought that music was the most important aspect of his life.

"It's closest to the soul," he answers.
I like that... after everything he's done in his career - his songwriting is what's "closest to [his] soul." That's the way I need to keep it when I've gone off into a tangent of trying to be commercial and get a song published... The Muse is with Kris and may it be with us all...